ENVISION partners


University College London is London's leading multidisciplinary university. UCL is one of the premier universities in the UK and is consistently ranked as one the top universities in the world. UCL has been at the forefront of computer networking research for many years, operating the first international link to ARPANET from 1973, which later became the Internet, providing a gateway between the US and European networks.
UCL is the project coordinator of ENVISION and is also leading the workpackage on Network-Aware Overlay Applications. UCL brings to these activities its expertise in network optimisation and P2P live streaming research, including: incentives mechanisms for P2P application users, distributed data management and application-layer anycast, swarming algorithms for high-definition real-time video from a single static source, network resource management, QoS and traffic engineering mechanisms for IP networks, network modelling, simulations and prototyping.

Alcatel-Lucent develops and integrates technologies, applications and services to offer innovative global communication solutions, enabling telecom operators, Internet Service providers companies and public administrations to deliver the multimedia services their customers and users need in a broadband world.
As part of the innovation engine behind Alcatel-Lucent, Bell Labs designs products and services that are at the forefront of communications technology. Guided by both experience and vision, Bell Labs is helping Alcatel-Lucent take the lead in shaping tomorrow's broadband networks powered with service intelligence at every network layer.
Alcatel-Lucent proposes major commitments on ENVISION system requirements engineering and architecture definition, with special emphasis on the delivery of high volumes of HD/3D video streams. Additional activities include specification of interfaces between the actors involved in the content delivery process, specification of algorithms for network-aware content distribution, and design and implementation of software components required for proof-of-concept demonstrations.
Alcatel-Lucent will guide the project's dissemination, exploitation and standardisation activities as workpackage leader, and as leading member of the IETF ALTO standardisation activities.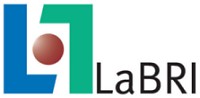 The LaBRI (Computer Science Research Laboratory of Bordeaux) is a joint research unit (UMR 5800) of the Centre Nationale de la Recherche Scientifique (CNRS), the University of Bordeaux-1/Bordeaux-2, and the IPB (Institut Polytechnique de Bordeaux). The research teams of LaBRI are active in five major research topics: (1) combinatory and algorithmic, (2) logic and languages, (3) modelling, verification and test, (4) image and sound, and (5) parallel and distributed computation.
LaBRI is participating in all the WPs and is contributing in the specification and design of the overall ENVISION architecture. LaBRI is leading the WP5 related to Network‐Aware Content Adaptation that has a significant role in content delivery to large scale heterogeneous environments. LaBRI brings its expertise in cross-layer content adaptation, video transmission over wireless and wired network, quality of service optimization, simulations and service platform prototyping.

Orange is the key brand of France Telecom, one of the world's leading telecommunications operators. Orange, the Group's single brand for Internet, television and mobile services in the majority of countries where the company operates, now covers more than two-thirds of customers. At the end of September 2009, the Group had 129 million mobile customers worldwide and over 13 million broadband internet (ADSL) customers in Europe.
Orange Labs is a historic entity in the Group, created since 1944 (CNET) and dedicated to strategic researches and innovations. More than 5000 research engineers are committed to Orange Labs innovative plans around the world (France, USA, United Kingdom, Spain, Poland, China, Japan, Egypt, etc.).
Orange brings its experience as a mobile and broadband operator and a content distributor to the ENVISION project. Its labs are contributing to the major phases of the project. Orange Labs are also leading the Work Package on Interface in the Network and Content-aware Networking, participating actively in the architectural, distribution-related and business aspects.

Telefónica I+D is the innovation company of the Telefónica Group. It is the largest private R+D centre in Spain regarding to activity and resources, and it is the European company with the highest number of research projects in ICT.
TI+D currently collaborates with organizations in 42 different countries - among which figure more than 150 universities. TI+D also participates in the most important international forums on technological know-how.
Products such as the public phones in the booths currently used by Telefónica (1990), the fixed and mobile network management systems (1990), data switches (1991), Internet access services (1996), developments for digital homes and connected cars (2000), the prepaid system for mobile phones (1999), interactive on demand digital television (Imagenio) (2004), new services for television and new business models for Internet (2006)... are just some of the projects the company has worked on.
Over the last few years Telefónica I+D has become a network of centres of technological excellence that stretches far beyond the Spanish borders, extending its R+D activities to offices situated in Barcelona, Granada, Huesca, Madrid, Valladolid, São Paulo (Brazil) and Mexico, working also for Europe, America and Asia.

LiveU is an Israeli based startup company whose technology enables live high-quality, resilient and mobile multimedia transmission from the field to any location by simultaneously using multiple heterogeneous cellular links. Our product is currently being used by national and international TV channels, Internet portals, Web TV and other new media clients who contribute live video for newsgathering, sports coverage, social events and more.
LiveU provides a mobile live-video uplink solution that works with any type of video camera and is a powerful enabler for the web, providing video at high quality, immediacy of service, availability and portability, all at a low price. Go live from any location with the flick of a switch.